Sleep in a real Karen hilltribe village and enjoy the National Park of Doi Inthanon Non-touristic trek off the beaten track !
Private trekking
Do you want to take a fresh and green nature break?
Join us for this 2 days and 1 night experience on the
highest mountain of Thailand: Doi Inthanon.
Discover the real life of the hill tribe of Karen People
, who live in the mountains and grow the rice in terasse.
1st day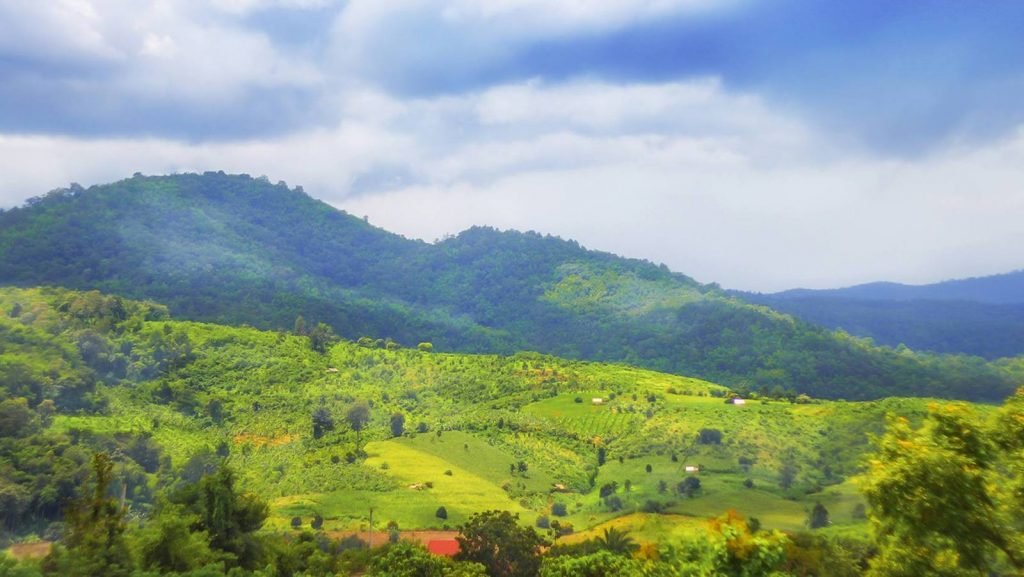 Your guide will come to pick you up at your hotel in Chiang Mai between 8.00 and 8.30am and you will be driven to a
small local market, your last chance to buy something
in a shop before to enter the jungle!
You will then
arrive to the village of your guide
, and your first day will be dedicated to
discover the surroundings.
Do not be worry, you can adapt the level of the trekking as you want, because
it is a private experience!
So if you prefer to stay a long time in the village to discover, no problem at all.
If you do prefer trekking, your guide will bring you to
amazing places
, and you will be able to see
great ricefield in terasse
( during the rainy season only, May to October ) and you will be able to eat and take a rest at the waterwall. So do not forget your swimsuit :)
After the lunch, you will continue to trek, then take back the car to
enjoy the traditionnal bamboo rafting!
It will be then time to
go back to the village
, where your guide will bring you to your private room, a
100% local house, made in wood and bamboo.
You will have a local dinner with your guide, and will be able to help him to cook if you want, before a good night of sleep.
2nd day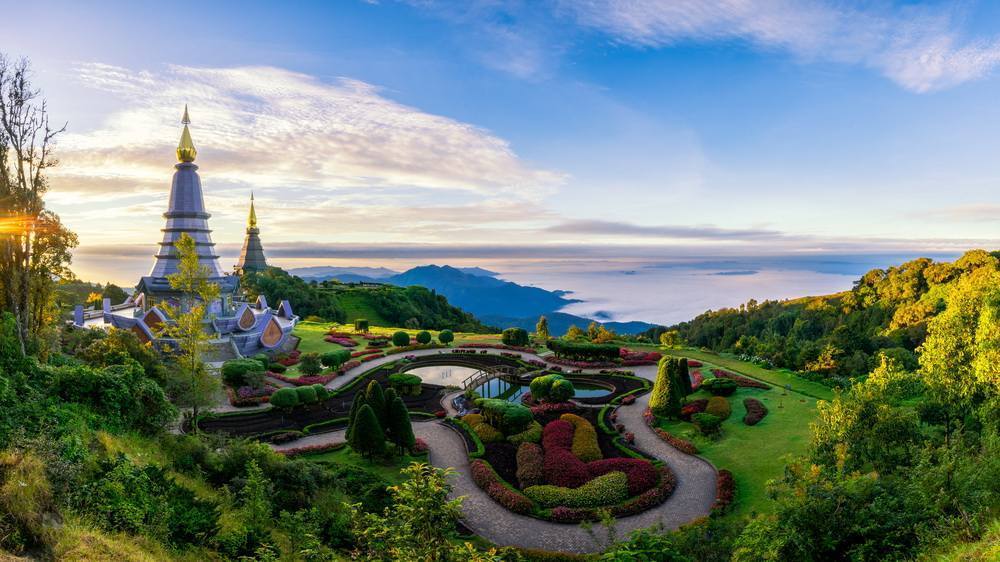 Ready for new discoveries? Today, you will enter in the
famous National Park of Doi Inthanon
, which is quite close to the village. A perfect occasion
to visit the highest peak of Thailand, at 2,565m
before all the join-group tour, and enjoy a quiet place! You will be also able to walk on
the Angkha trail, a 20min easy walk in the heart of the jungle.
Then it will be time to join the 2h ( go and back )
Kew Mae Pan Trail
, this natural walk could be the
most beautiful panoramic view you will ever see in Thailand
. The trail sits at 2,200 meters above sea level, just a few hundred meters below Thailand's highest peak. Depending on the weather, the visibility could be a
clear sky mountain view or trapped in a mountain covered with mist, sometimes with a magnificent view of sea of cloud.
* Please note that during the rainy season, this trail is close, so you will trek at the Pha Dok Siew trail, surrounded by rice-fields.
After this amazing walk, you will visit the
giant Pagodas of the King and the Queen
, with their wonderful gardens. Your guide will explain you everything about the Thai Monarchy, and about these pagodas. It will then be time for a lunch, before to stop at the
Wachiratan waterfall
to make some wonderful pictures.
Your last stop will be at the
National Royal Agricultural Station Inthanon
, initiated to promote highland agriculture among hill-tribes of the region. The main focuses are on the research and development of highland fisheries, as well as cultivation of plants, vegetables and fruits, with the goal of providing the people of the hill-tribes more earnings and a better living environment.
You will be bring back by your guide around 5.00 - 5.30pm. As it is a private eco-trekking, we can also bring you directly to the airport, bus station, train station... That's up to you!
* Entrance fees in Doi Inthanon Park and pagodas not included
The program of 2days 1night : Eco trekking with Karen people and Doi Inthanon
Day 1
Departure between 8.00 - 8.30am at your hotel
Drive to the jungle and stop in a local market to visit
Arrive at our Karen village, and start the trekking
About 2-3h trekking to discover the jungle
Stop at the waterfall and river ( you can swim ) and enjoy local lunch in bamboo leaf
Trekking 1-2h more in the jungle
Stop for 45min of bamboo rafting ( optionnal, can be canceled regarding the weather )
Go back to the karen hill tribe village
You can cook with the family
Sleep in a local bamboo and wood Karen house
Day 2
Wake up early morning and enjoy your breakfast
Drive to the National Park of Doi Inthanon
Go to the summit of the mountain ( 2,665m )
Trek in the amazing Angkha Nature Trail ( 20min )
Trekking of 2h on the beautiful Kew Mae Pan trail ( Pha Dok Siew during rainy season )
Visit the Pagodas of the King and the Queen and their garden
Stop at the amazing waterfall of Wachirathan
Have a lunch nearby
Visit the National Royal Project of Horticulture
Drive back to your hotel in Chiang Mai
Drop off at your hotel around 5.30pm
Gallery
Programs:
1 day
|
2 days 1 night
|
3 days 2 nights
|
all trekkings