An authentic experience out of the beaten tracks, with free and well treated animals
Booking for 2 persons minimum, and 8 maximum!
✓ private trekking
Live the
best experience of your life
: discover elephants in the middle of the jungle,
without any chains, any hook
, anything except the
liberty to be free
and walk around as they want! Our camp is not like the others, next to the road and built for tourists! Not at all, our elephants are living with the people of the ethnic hill tribe of the White Karen, as your guide! As a family camp, we just have 6 elephants. As soon as you will arrive, you will meet your new big friends and got some instructions about the schedule of the day. Elephants are really impressive animals, but also so nice, friendly and curious so don't be afraid at all: as soon as you will be ready,
you can join them for a mud spa
, before to take a
shower in the river to clean them.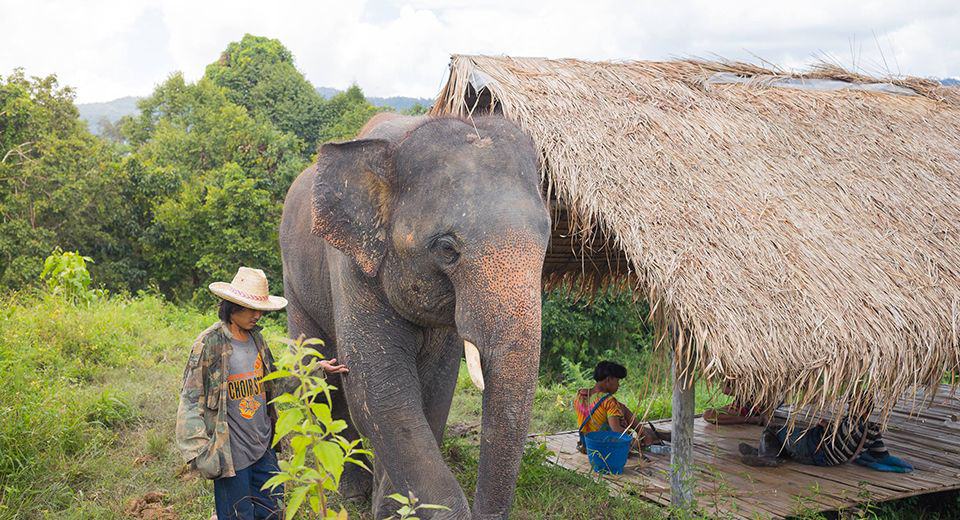 You will learn during the day how to make vitamin balls for your new friend, and
walk around with them
in the hill behind the camp. Elephants are totally free, and as they eat all day long, be ready to follow them from one bamboo tree to another one! In the evening, before the sun goes down, you will
visit a nice waterfall
, and an agriculture royal project, before to go to the
local village of your guide
to meet his family and discover the village. If you want, you are welcome to help them to cook the dinner, then have a good rest thinking about
your amazing day with elephants.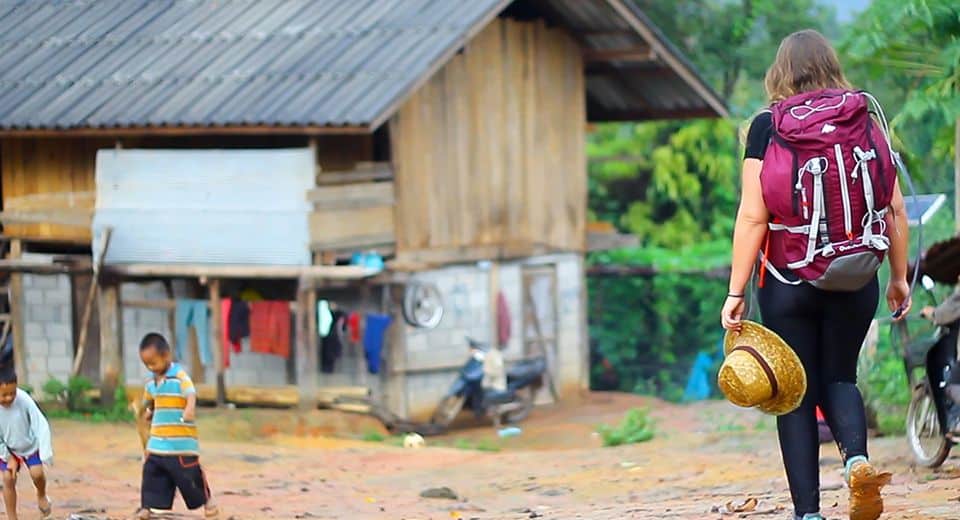 On the second day, it will be time for you to
discover the wild thai jungle.
With your guide, after a good breakfast, you will leave the village and walk about 2 hours, discovering the nature, the
flower agriculture
around and some
amazing rice fields terasses!
The difficulty is completely depending on you, as it is a private trek, you can manage the level as you want. Your guide will bring you out of the beaten track, having a break ( and a swim if you like ) in a waterfall where you will be alone.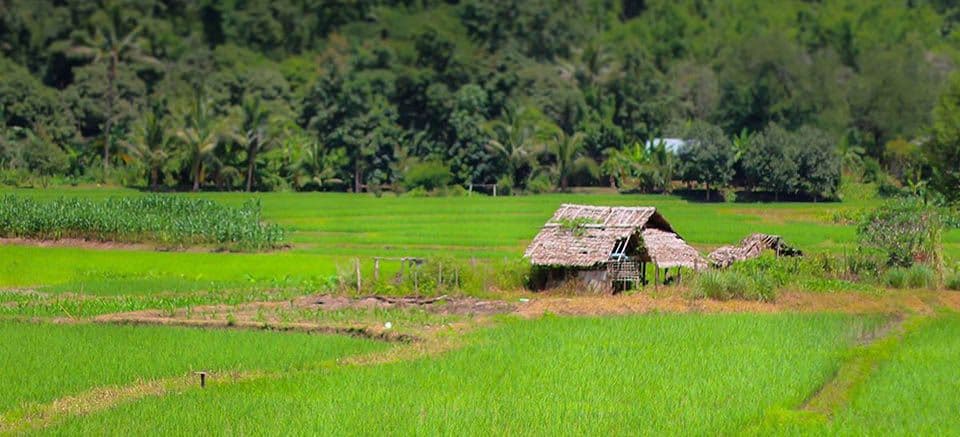 After the lunch, it will be time to go down to the village and the civilization. If you want, you can enjoy some
bamboo rafting
before to drive back to your hotel in Chiang Mai around 5pm.
The program of Closer to the elephants: 1 day with elephants and 1 day private trek
Day 1
Pick-up at your hotel or guesthouse between 8am - 8:30am
Stop at a traditional local market to buy some food and discover thai specialities
Arrive at the elephant camp, surrounded by sugarcane plantations
Discover the place, meet the elephants
Learn about them through the all day
Go for a mud spa with elephants ( bring a swimwear )
Go in the river to clean the elephants and yourself
Enjoy a thai lunch
Learn how to make medicine balls ( daily vitamins supplements ) and give them to your new friends
Go for a walk with them around, watch them, interact and take pictures. Elephants are completely free in the nearby hill, be ready to follow them!
Drive until a Waterfall and a Royal Project ( organic plantation to help local farmers )
Go to the White Karen village ( White Pakayaw )
Discover the family of the guide and your house for the night
Take your time in the village, then if you want, cook with your guide
Have a dinner, then sleep in the village
Day 2
Wake up around 7h30
Enjoy a thai traditional breakfast then pack your bags
Start walking in the jungle for about 1.5 hour
Have a break at a waterfall where you can swim if you want
Enjoy a thai lunch
Walk in the jungle, surrounded by the flower agriculture and rice fields
With your guide, plant some trees in the jungle to help to reforest
Do some bamboo rafting if you want
Back to Chiang Mai around 5 / 5:30pm
Included
Transportation
English speaking guide
2 lunch, 1 dinner, 1 breakfast and drinking water
Insurance
VAT
Bamboo rafting
Not included
Drinks other than water
Any tips for your guide or elephant mahout
Gallery
Programs:
1 day
|
2 days 1 night
|
3 days 2 nights
|
all trekkings