A truly authentic journey off the beaten path with well-cared for and free animals.
Private trekking
Booking for 2 persons minimum, and 8 maximum!
Experience the
ultimate adventure and witness elephants in their natural habitat,
unencumbered by chains or hooks. Our camp, located deep in the jungle, offers a unique opportunity to observe these majestic creatures as they roam freely.
Unlike other camps, our location is not near a road and is not built for tourists. Instead,
our elephants coexist with members of the White Karen ethnic hill tribe
, who serve as your guides.
Our family camp is home to just five elephants. Upon arrival, you will have the opportunity to
meet your new gentle giant friends
and receive information on the daily schedule.
Elephants are truly awe-inspiring creatures, but they are also known for being friendly and inquisitive. There is no need to be scared, once you are ready,
you can join the elephants for a mud spa and then assist in cleaning them in the river.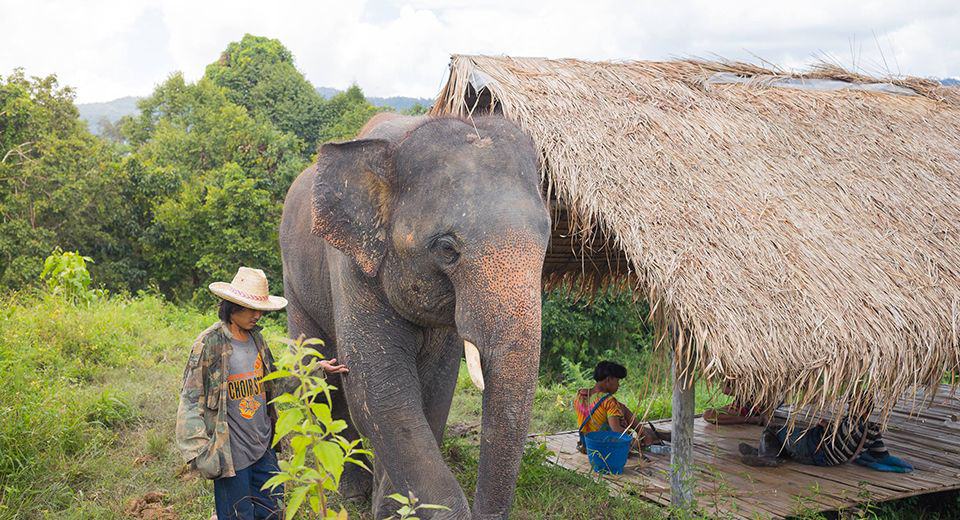 Throughout the day, you will learn how to create nutritious treats for your elephant companions and take guided walks through the hills behind the camp.
As the elephants are free to roam, be prepared to follow them as they forage for food from bamboo tree to bamboo tree.
As the sun sets, you will visit a picturesque waterfall and an agricultural royal project before heading to the local village of your guide where you will meet his family and learn about the local culture. If you choose to, you are welcome to assist in preparing dinner and
spend the night reflecting on your incredible day with the elephants.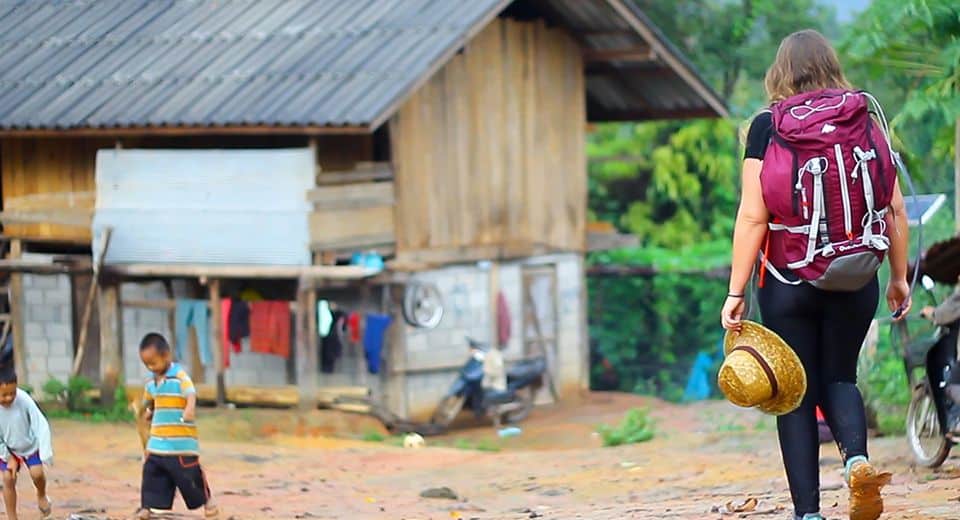 On the second day, you will have the
opportunity to explore the wild Thai jungle.
After a delicious breakfast, you and your guide will depart from the village and embark on a 2-hour hike, where you will discover the natural beauty of the area, including flower farms and breathtaking rice terraces.
As it is a private trek
, you have the flexibility to adjust the level of difficulty to your own abilities. Your guide will take you off the beaten path and provide a break, including the option to swim, at a secluded waterfall.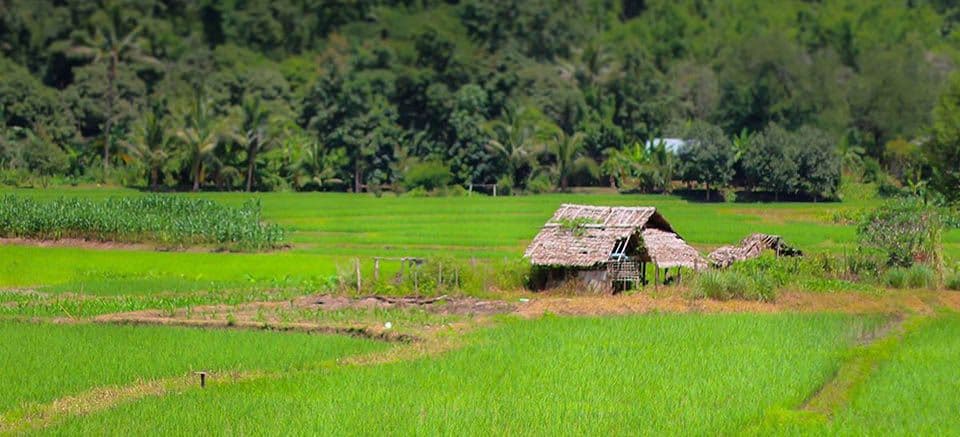 After the lunch, it will be time to go down to the village and the civilization. If you want, you can enjoy some
bamboo rafting
before to drive back to your hotel in Chiang Mai around 5pm.
The program of Closer to the elephants: 1 day with elephants and 1 day private trek
Day 1
Pick-up 8-8:30am from hotel/guesthouse
Stop at local market for food and Thai specialties
Explore elephant camp surrounded by sugarcane plantations
Learn about elephants and their habits
Mud spa with elephants (bring swimwear)
Clean elephants and yourself in river
Thai lunch
Make medicine balls and feed to elephants
Walk and observe elephants, take pictures
Drive to waterfall and organic plantation
Visit White Karen village and stay with guide's family
Explore village, cook dinner (optional)
Dinner and overnight stay in village.
Day 2
Get up at 7:30am
Have Thai breakfast then pack
Hike for 1.5 hour in the jungle
Take a swim at a waterfall if you want
Enjoy a Thai lunch
Plant trees in the jungle with your guide
Optional bamboo rafting
Back to Chiang Mai around 5pm.
Included
Transportation
English speaking guide
2 lunch, 1 dinner, 1 breakfast and drinking water
Insurance
VAT
Bamboo rafting
Not included
Drinks other than water
Any tips for your guide or elephant mahout
Gallery
Programs:
1 day
|
2 days 1 night
|
3 days 2 nights
|
all trekkings