Best price guarantee: 2,200 thb/person: this 2 days trekking in Chiang Mai will bring you in the North West, in an amazing national parc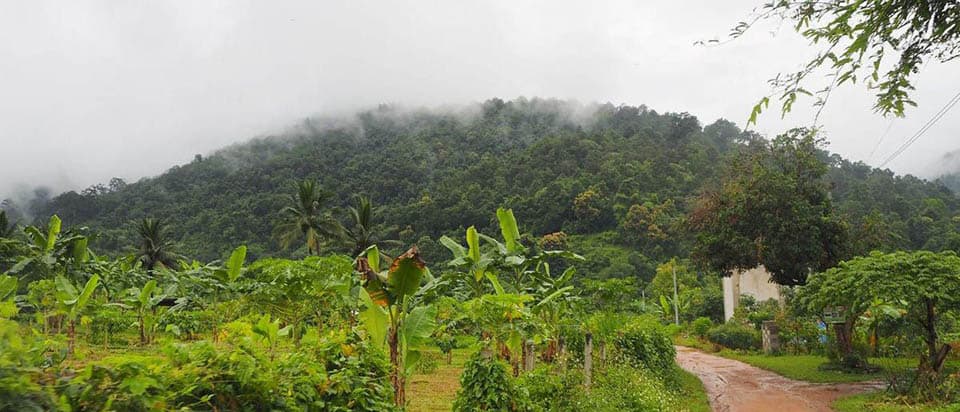 A unique experience trekking in a beautiful nature at Huay Nam Dung National Park, spending 2 days doing with an uncommon program.

For the first day you will see and visit the local market and then go to enjoy a beautiful time at the waterfall. Later on, You will have a chance to see a Karen hill tribe village, and spend time with our friendly elephants. At night you will have a chance to experiment a night in a traditional bamboo cottage.


For the second day you will start the day with a typical local hill tribe breakfast. After that you will experiment a
bamboo rafting along Tang River to a Lahu hill tribe village
. For the afternoon, after a lunch at the
Shan village
It will be time to come back to the city, at your hotel.
* The schedule of the program may change to ensure quality and safety without warning
IMPORTANT: Departure time: between 09.00 and 09.30am
Program
♦ MORNING
♦ Pick up time 9.00-9.30
♦ Short stop at local market
♦ Mok Fah Waterfall
♦ AFTERNOON
♦ Lunch at local Restaurant
♦ Hit the road to a hill tribe village
♦ Start trekking (3.5hrs)
♦ EVENING
♦ Walk around the village
♦ Play with Elephant (40 min)
♦ Dinner
♦ Fire camp
♦ Sleep in a bamboo cottage
♦ Breakfast
♦ Trek ( about 1 h)
♦ Bamboo raft (2h30h)
♦ Lahu hill tribe village
♦ Luch at Shan village
♦ Back to Chiang Mai around 5.00 - 5..30pm