2 days 1 night 100% local experience, with elephants, rice paddies and Karen village
Are you ready for one of the most amazing moment of your life?
If yes, then join us now at our Elephant Village Sanctuary for a
2 days 1 night of unforgettable experience,
and only in small group!
As local villagers of Dok Ko Ki
( which means sunflower ), a karen hill tribe, we are always happy to welcome visitors and share our culture!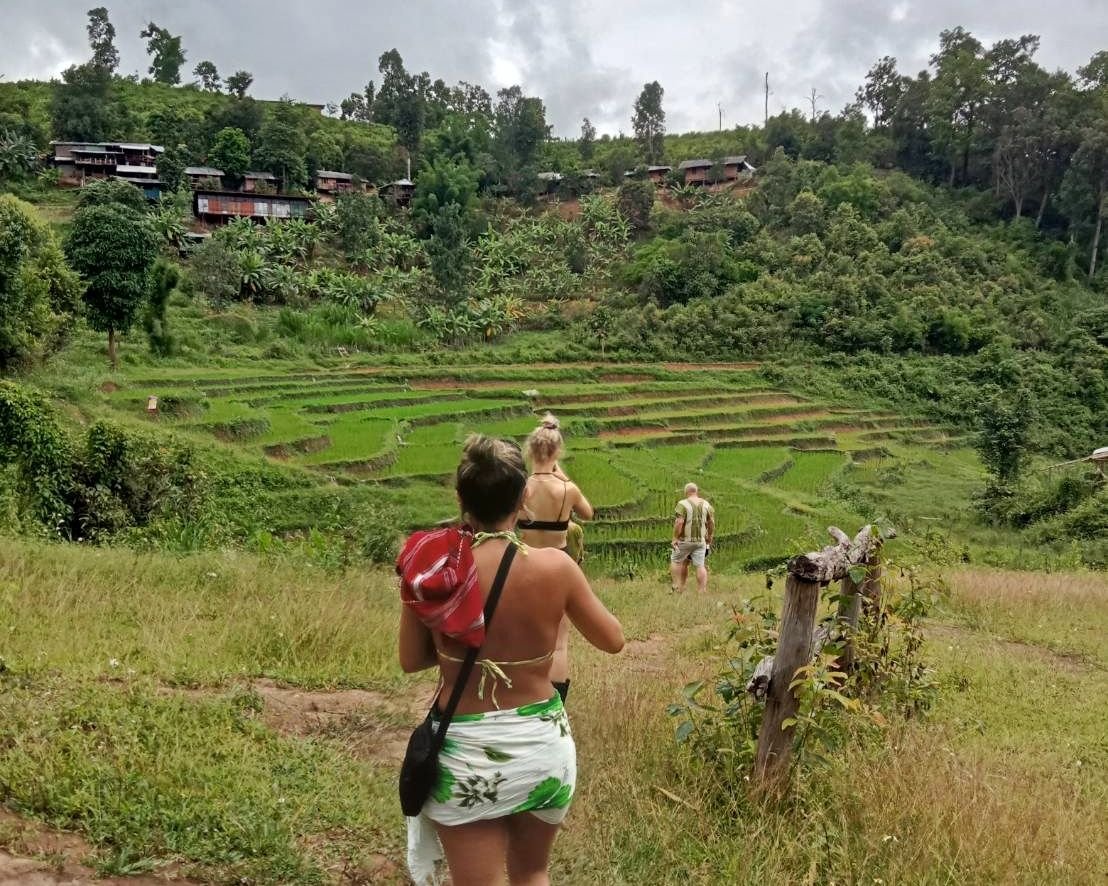 We settled in the middle of the mountains, where our families of 20 houses live simply, but happily,
surrounded by rice paddies in terasses, corn fields, bananas and many other vagatables... that we all grown organically!
And we are not alone, as we live with our 4 elephants, including our youngest one, Kulard wich is almost 5yo ( born end on 2017 ).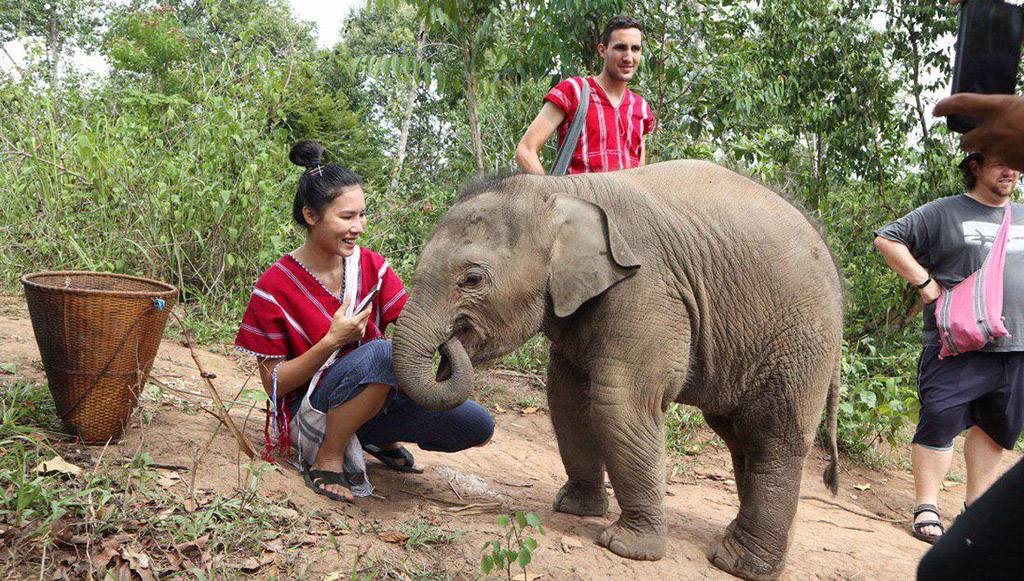 The program of Elephants Sanctuary & Local Village Experience
Day 1 Elephant Sanctuary
Departure at your hotel in Chiang Mai, between 8.00 - 8.30pm
Drive to the village
Do some light trekking through our rice fields
Arrive at the village with our elephants
Feed them with our locally grown organix sugar canes and bananas
Make herbal medicine balls for your new big friends
Take a refreshing bath with the elephants, and take time to swim in the river
Lunch with other visitors and villagers
Walk to an amazing waterfall for photos and swimming
In the evening, help to prepare ingredients for the diner, and cook by yourself on a wood stove
Relax and enjoy the surrounding nature next to our campfire
Day 2 Karen Village Experience
Enjoy your local breaskfast, with an amazing view
Discover and help the villagers at the farm or in the rice fields
Learn how karen people weave their natives costomues
Explore with your guide the village
Take time for wonderful photos
Visit the local school and the church
Drive back to your hotel in Chiang Mai, around 5.00 - 5.30pm
Gallery